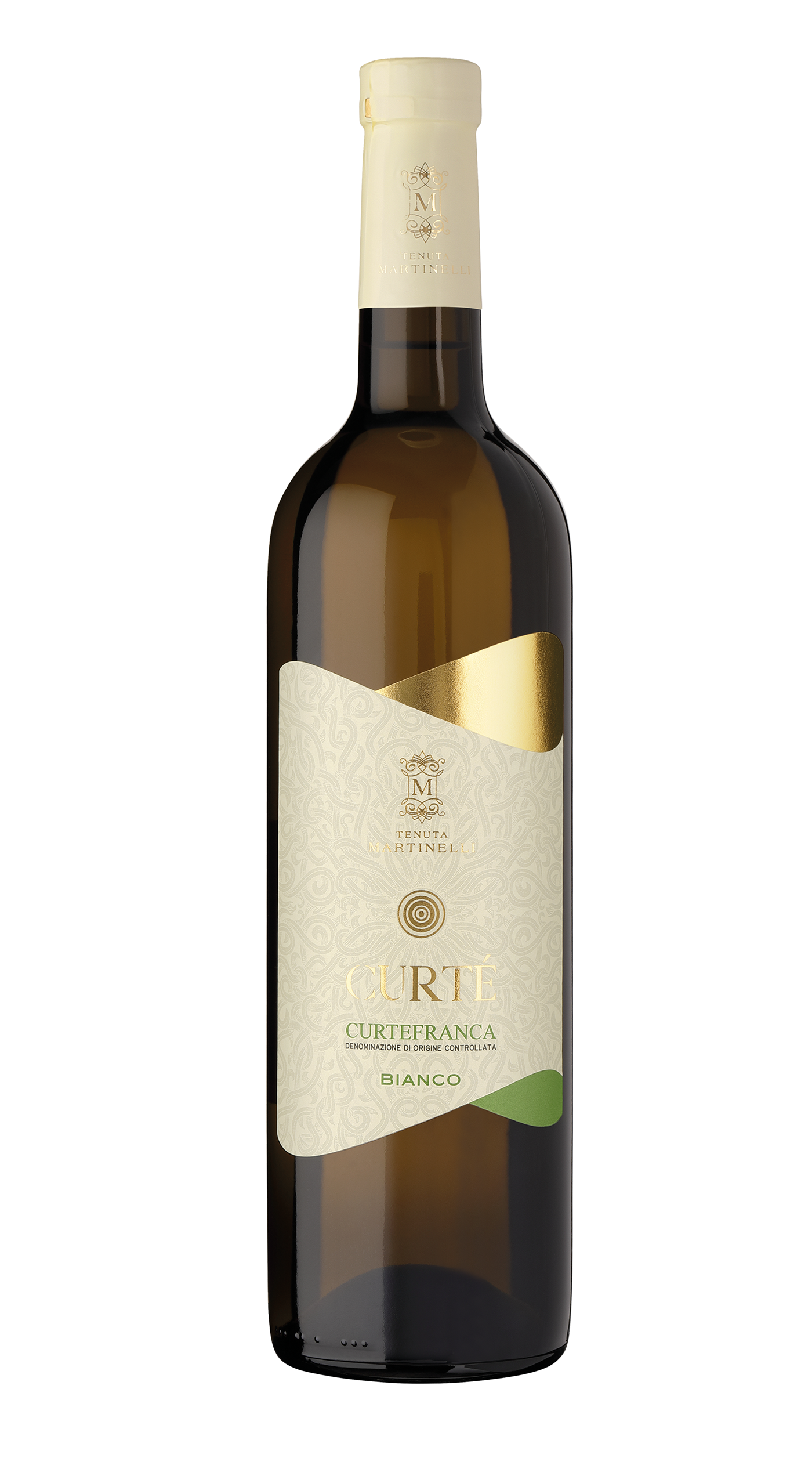 GRAPES
VINIFICATION
Grapes in full maturity and hand-harvested are softly pressed. Fermentation in wood in an air-conditioned environment allows to create a complex and rich product throughout the winter and the part of spring. After bottling there will be a refinement of few months in the cellar.
COLOR
Golden yellow with green reflections.
PERFUME
Fine and elegant. Woody notes well integrated with ripe yellow peach pulp.
TASTE
Structured and fat. In this wine freshness combines with minerality.
ALCOHOL
PAIRING
Appetizers of cured meat. Perfect with a vegetarian lasagna, grilled fish and young meats.
SERVICE TEMPERATURE
CURTEFRANCA D.O.C. BIANCO
``A young man of other times``
A Curtefranca DOC that represents a challenge: to enhance the delicacy of Chardonnay by integrating woody notes thanks to an aging in barrique for 6 months.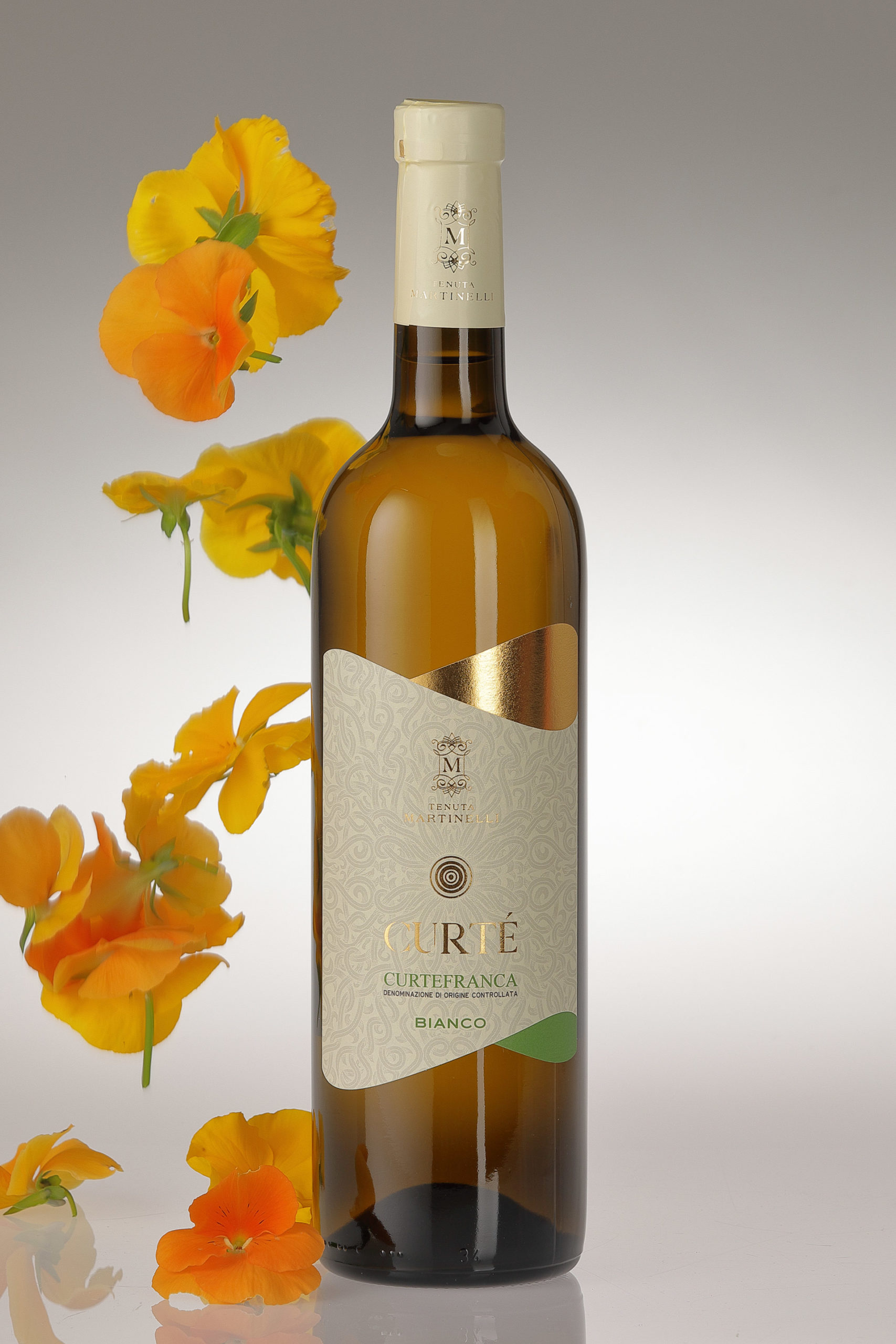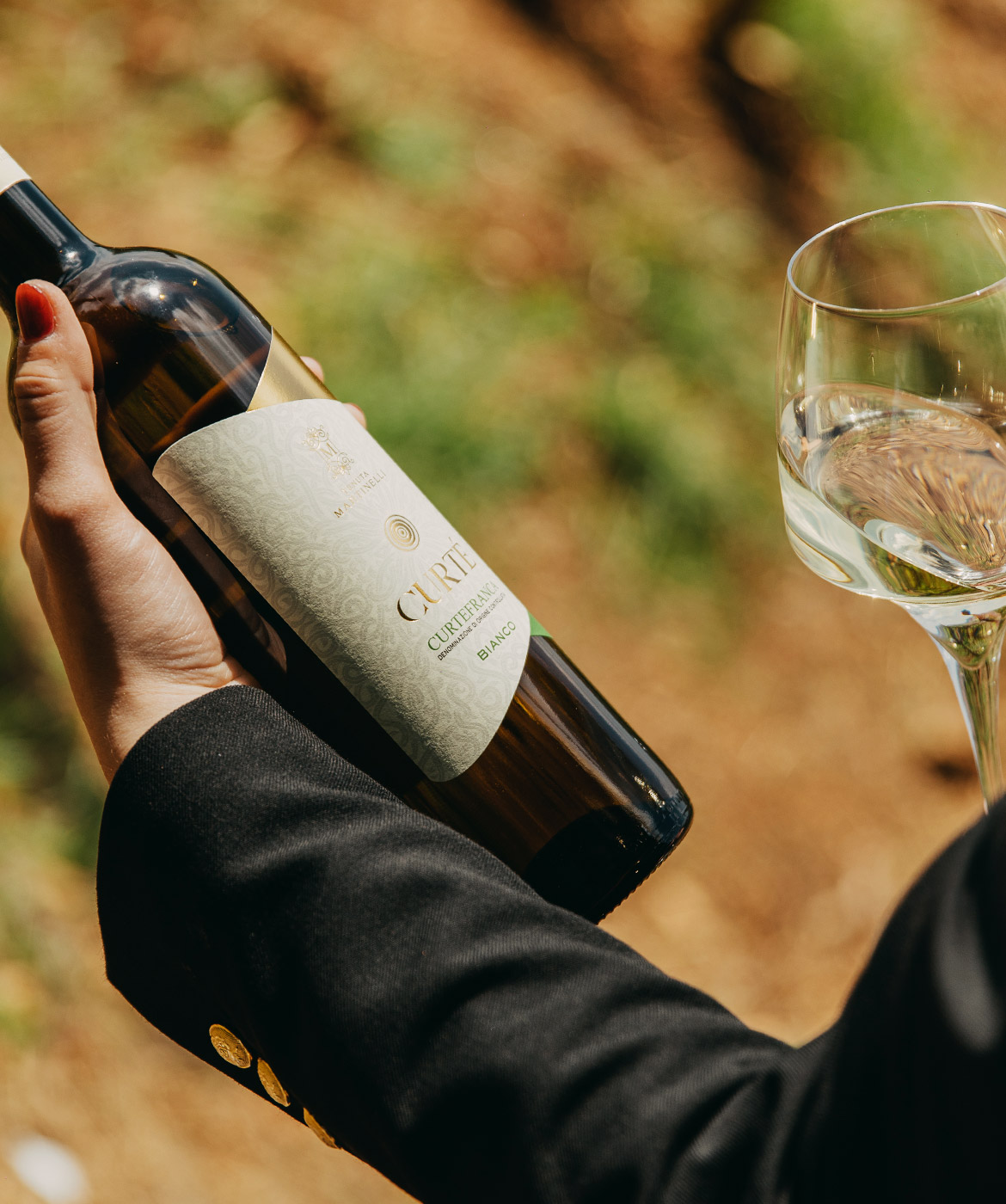 CURTEFRANCA D.O.C. BIANCO
CURTÉ
The result is a wine which surprises for the freshness that comes from the notes of peach. Fruity notes combined with a balanced minerality on the palate, create an unprecedented balance: a white wine that has nothing to envy to the elegance of barricaded reds.