TENUTA MARTINELLI
Who We Are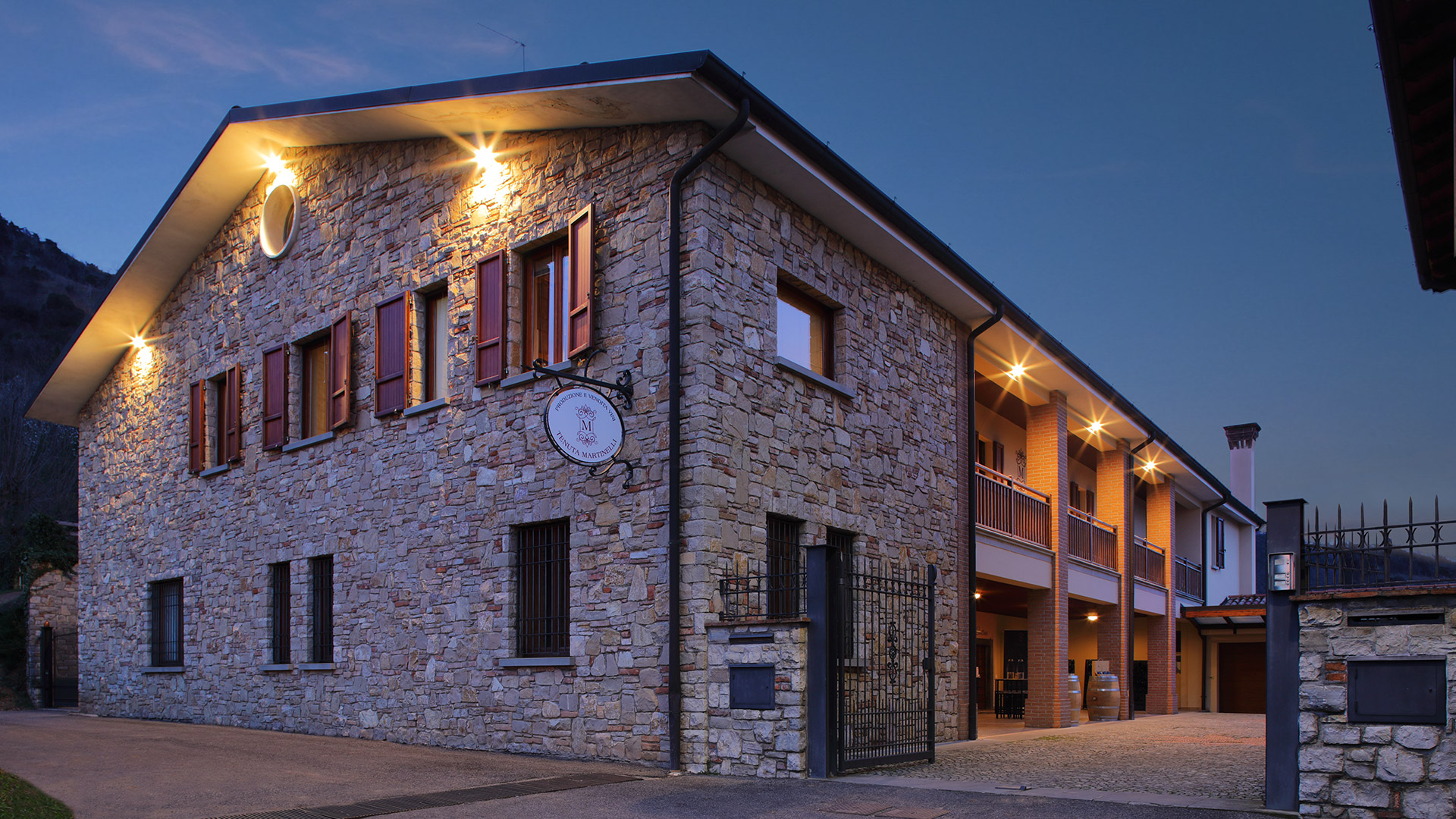 Franciacorta
Tenuta Martinelli
Tenuta Martinelli winery owned by the brothers Giuseppe, Fabio and Cristian located at the foot of Monte Orfano, is developed with owned vineyards among the towns of Cologne, Provaglio d'Iseo and Passirano.
This diversification between terraced colluvia soils and the majestic Franciacorta morainic amphitheater gives our grapes a unique complexity. Uniqueness which can be also found in the magnificent setting of Monte Orfano, where the winery is located. This area preserves an ancient history and is characterized by geological peculiarities, which have created a strong link between territory and population.
FEATURES

``Red earth``, which confirms the presence of calcareous soils and together with clayey elements and iron oxide, creates this particular phenomenon.

VINES

Pinot bianco, Pinot nero, Chardonnay, Moscato, Cabernet franc, Merlot.

LANDS

Cologne, Provaglio d'Iseo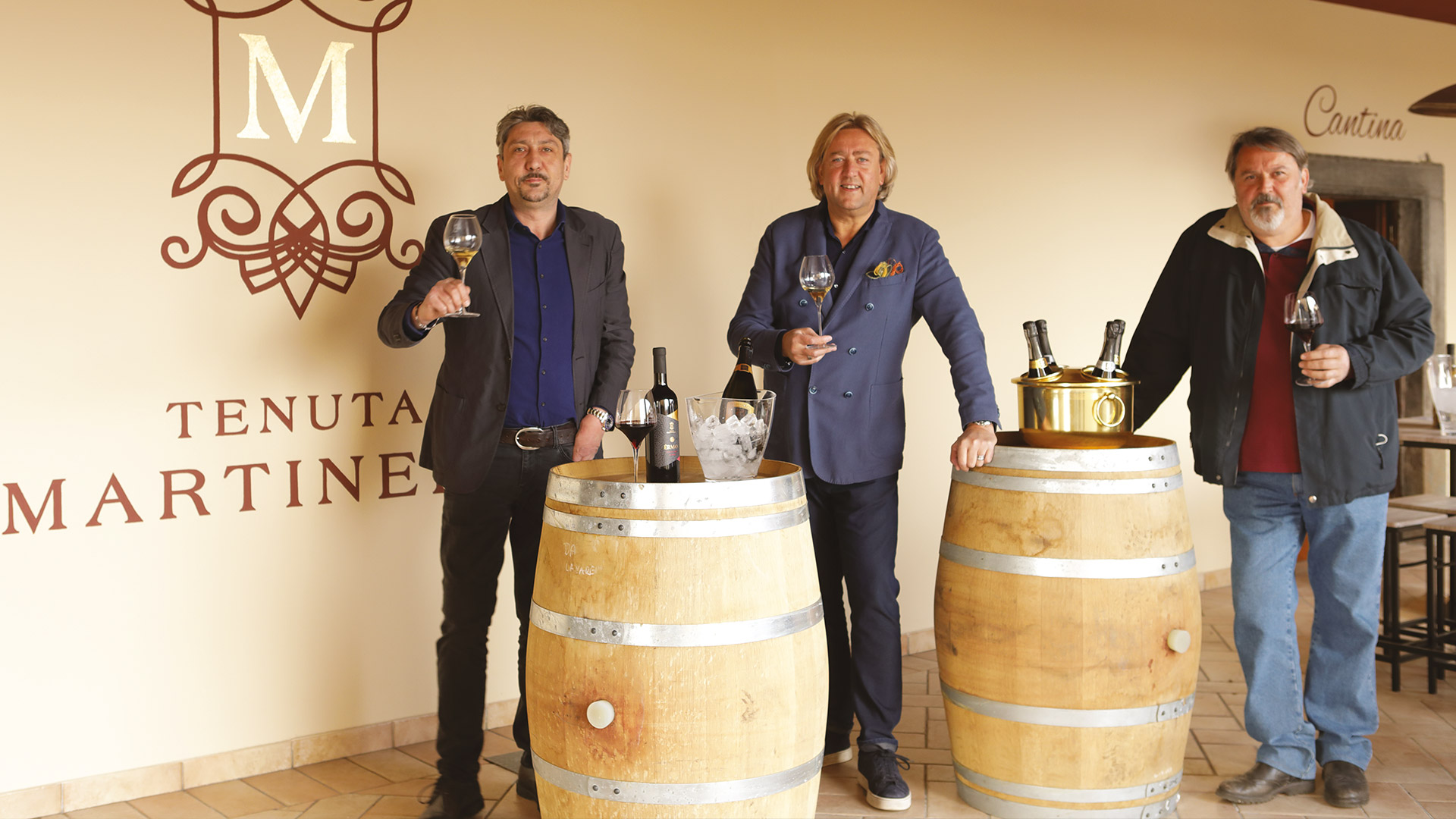 Our wines have as a common feature the respect for biodiversity, which combined with the passion and experience of the owners and employees of the winery, makes our production a constantly developing adventure.
Our projects include the Franciacorta D.O.C.G. "Benedetta Buizza" line: Brut and Satèn, dedicated to the memory of the Martinelli brothers'; mother. Our Franciacorta Brut with its fresh bouquet and very fine perlage is ideal for every occasion, from the aperitif to special occasions. We can define the Franciacorta Saten soft and persistent, hiding in itself a magic union of complexity and elegance.
The production continues with the red reserve wine "Erman", a charismatic wine, in memory of their father Ermanno: guardian of the great passion inherited by his sons for the wine world. Completing our Erman line you will find our Curtefranca white wine "Curté" with a rich and complex structure, but at the same time balanced. We offer also a Curtefranca red wine "Romeo" soft, charming; and a IGT white wine, which represents a project based on freshness and modernity.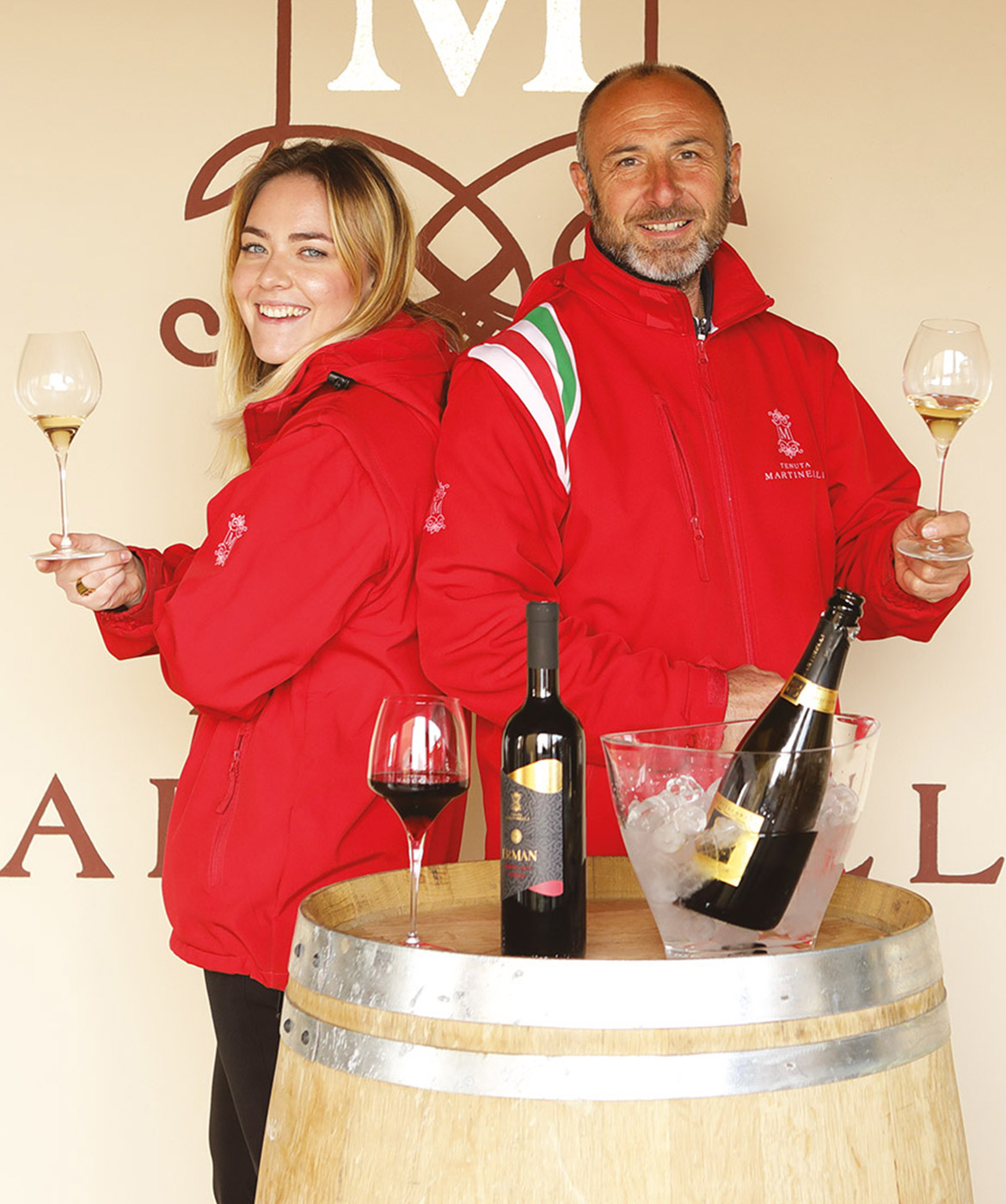 Tenuta Martinelli
Team in the Cellar
Romeo
The craftsman of our vineyards.
Michelle
New generation and passion for details.
TENUTA MARTINELLI
New Plants
Air-conditioned spaces at different temperatures allow you to refine to optimal conditions white wines, red wines and Franciacorta DOCG, in French oak barriques.
In the cellar, located in a hilly area at the foot of the Monte Orfano, new systems have been installed for grape processing:
– new steel tanks at controlled temperature for macerations and fermentations.
– new peristaltic pumps
– new pneumatic press for one pressing soft and quality.