GRAPES
VINIFICATION
After a scrupulous qualitative selection of the bunches, the grapes are brought in small crates to the cellar for immediate destemming-crushing. Fermentation is carried out at a temperature of about 25 ° C. Maceration of skins with grape seeds takes about three weeks. Then follows the racking. Subsequently, it is aged on "noble lees" in wood for one year. A further refinement in steel follows. Before being released, the wine is refined in bottles in an air-conditioned environment.
COLOR
Very deep ruby red with violet hues.
PERFUME
Aromas of violet, cherry, currant, spices mixed with the wood toasting flavor.
TASTE
Striking is the tannic elegance of the vines contextualized with velvety-softness. The reserve lends itself to aging for up to two years in bottles.
ALCOHOL
SERVICE TEMPERATURE
SEBINO I.G.T. ROSSO RISERVA ÉRMAN
"Indelible memory"
This reserve contains a soul, a passion that doesn't knows time or space.
It is a red with a unique character: strong thanks to its notes of wood and spices; but at the same time soft and velvety as only the notes of currant, cherry and violet can give.
A complex structure on the palate, but on the finish reveals a perfect alignment in its persistence.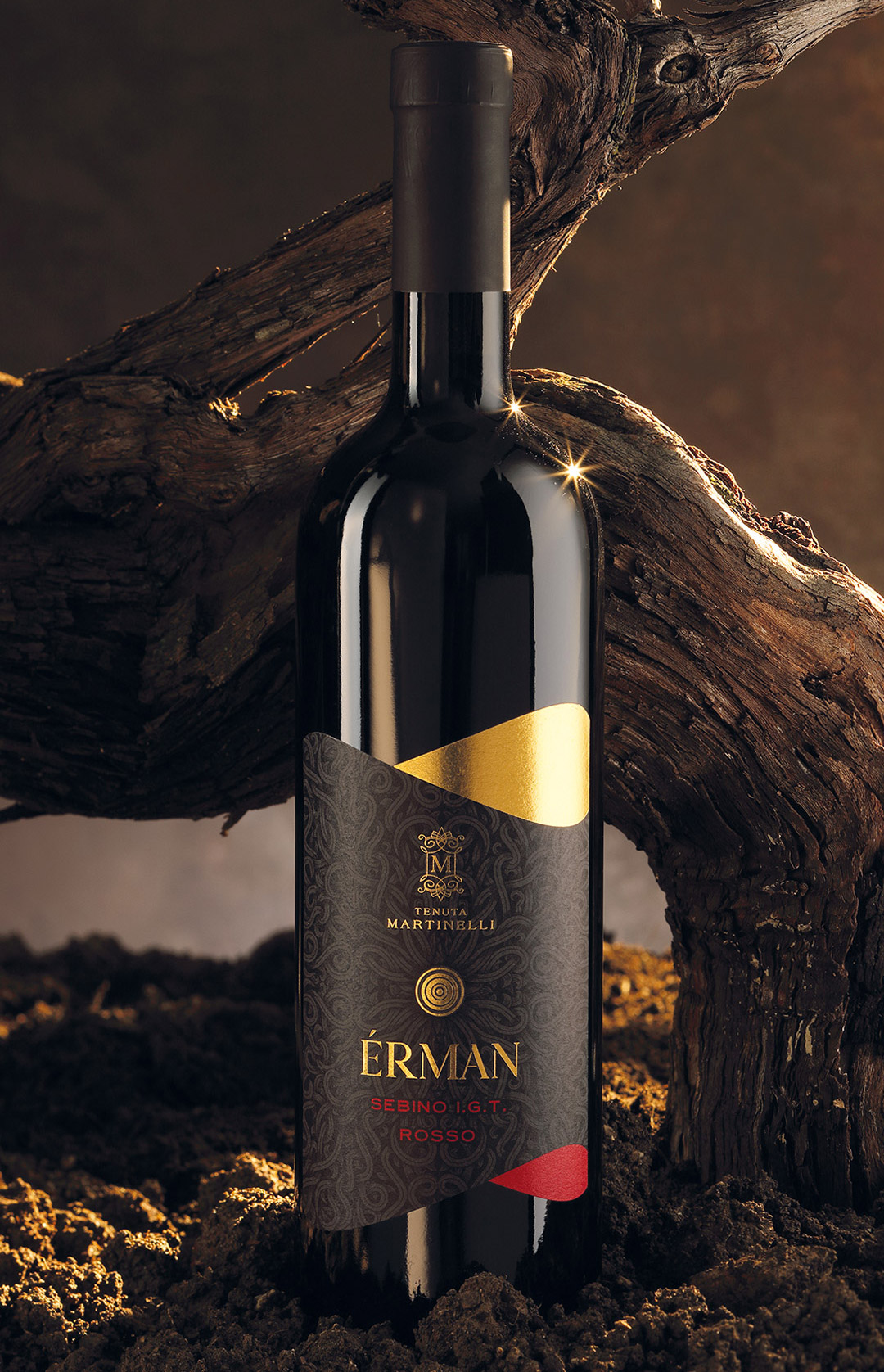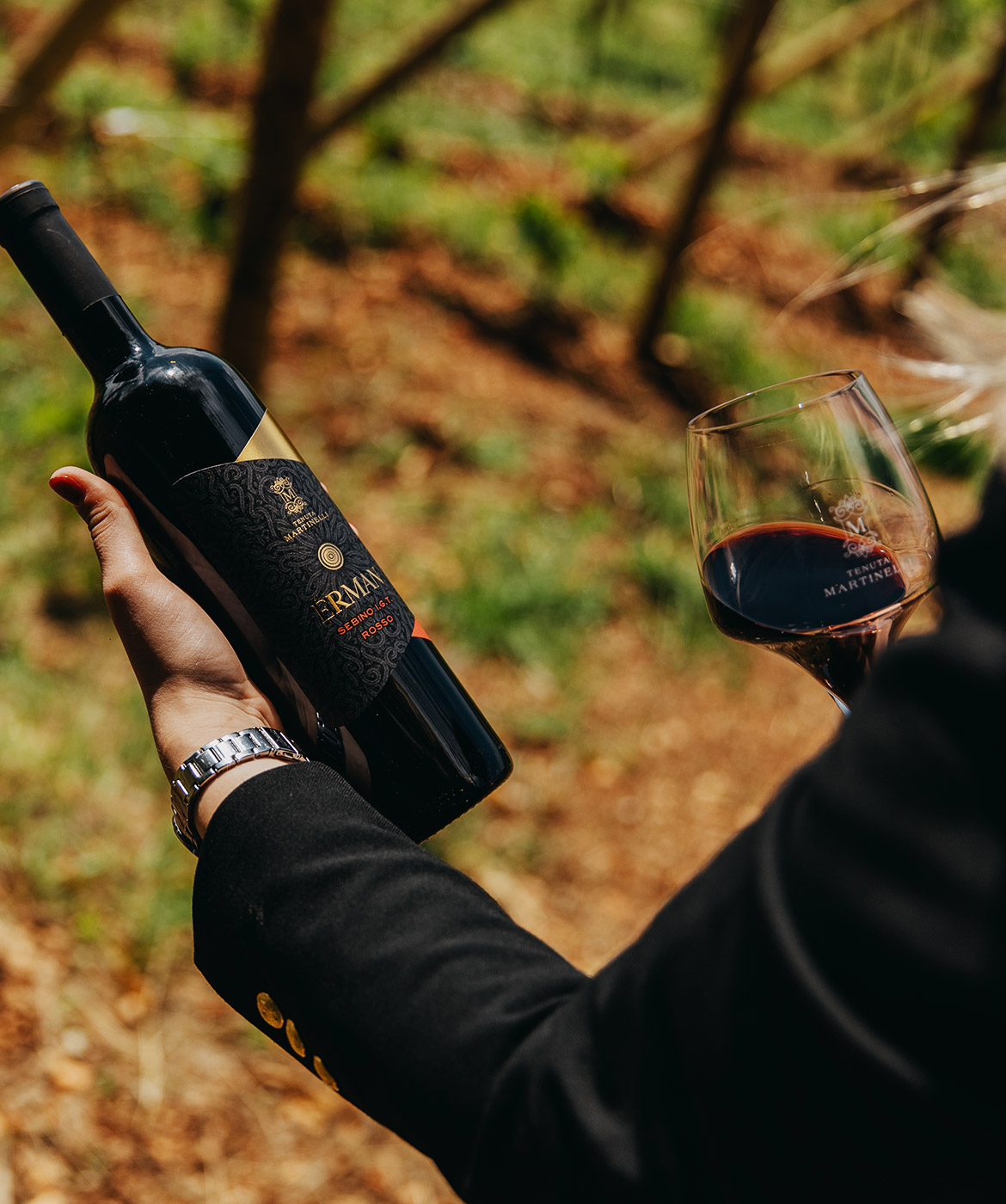 SEBINO I.G.T. ROSSO RISERVA ÉRMAN
Érman
A wine that brings us to a world of memories and reveals all the secrets of its re in barrique for at least a year.